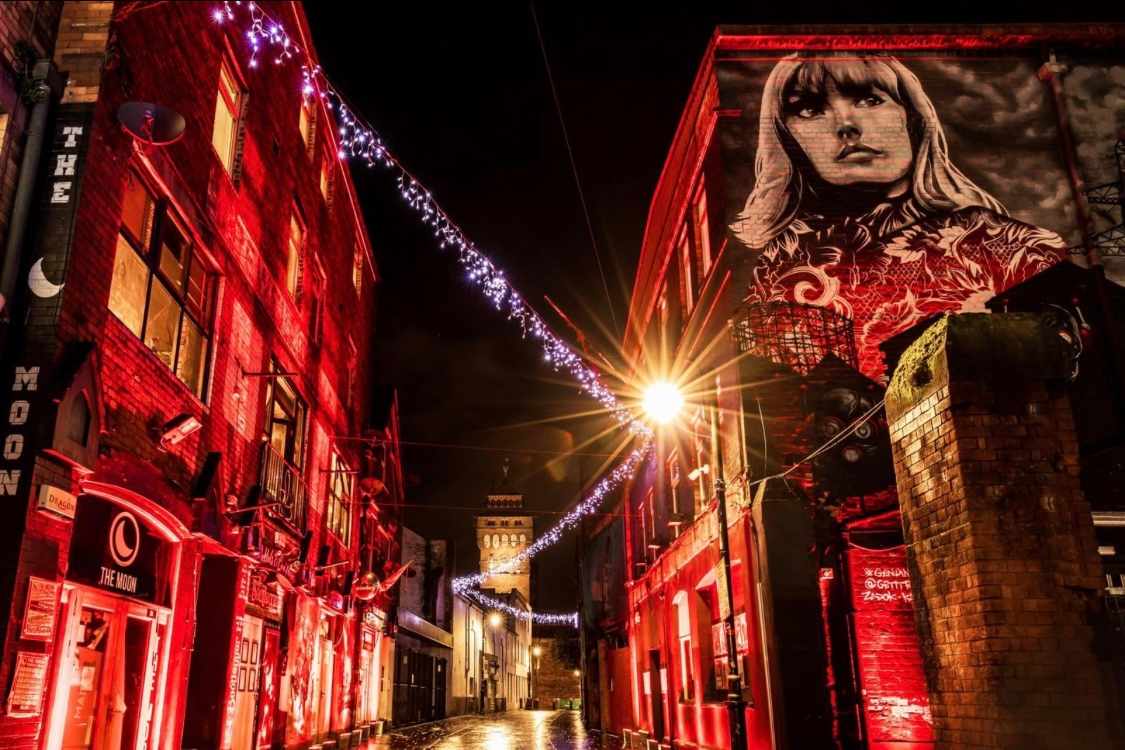 Cardiff is the capital of Wales, a nation of music lovers and a country that's produced some of the greatest musical acts. Legends such as Tom Jones, Shirley Bassey, Bonnie Tyler to name a few. Said to originate from Wales 'tradition of choral and folk singing, the Welsh certainly aren't short of musical talent. It's a relatively small city but jam packed with things to do and there is history absolutely everywhere, from the castle to the shopping arcades, beautiful parks and friendly people. The city centre is home to many of the venues on this list, but we've also included bars across Cathays (student land) Roath, Cardiff Bay, and Grangetown. Some of them are iconic and well remembered from our student days, others are lesser known and just bursting onto the scene. 

Welsh Club
Let's kick off on Womanby Street, a street pretty much dedicated to music, located just across from Cardiff Castle. First on the list, is one of the most well loved club venues in the city, Clwb Ifor Bach, sometimes known as "Welsh club." It's a renowned live music venue, nightclub and promoter, and the club has great cultural significance in the city. It has been a central part of the Cardiff music scene since the 1980's and is the city's longest running independent live music venue. It was originally opened as a members club, promoting the Welsh language in Cardiff.
Famous for their low key shows and showcasing homegrown acts, Clwb Ifor Bach is an important focal point of Womanby Street. It had played host to an incredible range of artists in the past, including the Kaiserchiefs, Catfish and the Bottlemen, and Wolf Alice. Spread out over three floors, the venue puts on weekly club nights with each of the three rooms dedicated to a different genre of music. You can also catch live gigs here once or twice a week.

The Moon
Opposite Clwb you'll find, The Moon. A bar, club, vegan cafe and live music venue now run as a non-profit, by Creative Republic of Cardiff, after a threatened closure in 2019. The money they make goes back into improving the venue and into the local music scene. Right at the heart of Womanby Street, the intimate 140 capacity creative arts hub is popular locally for its high energy atmosphere and eclectic range of live music acts. There are gigs and club nights on every Friday and Saturday as well as gigs in the week. They also host one off festivals, fundraisers and workshops. A warm welcome and lively night is guaranteed. 

The Bootlegger
Right next door to The Moon, is The Bootlegger, a 1920s inspired cocktail bar, taking inspiration from the speakeasy bars of the time. Celebrated for its ambiance and quirky attention to detail, the independent venue perfectly combines cocktails and live music for an unique night out in Cardiff.
Spread across two floors, you will find over 60 cocktails and a very impressive 100 gins to choose from in their upper floor cocktail lounge. Downstairs they showcase artists covering soul, jazz, blues, 50's/60's rock n roll and funk, so make sure you bring your dancing shoes. It's well loved amongst locals for its knowledgeable and friendly staff. Their schedule includes Jazz Club Thursdays from 9pm and they have Friday nights dedicated to live music too.

Fuel
Fuel Rock Club is Cardiff's iconic home of metal and the city's only dedicated rock club. It's home was once The Horse and Groom, one of Cardiff's oldest pubs, originally opened in 1776. It's a small and intimate venue in Cardiff city centre, plastered in memorabilia from acts that have performed there and has a separate area for gigs. Known for its inclusive and welcoming atmosphere, everyone is welcome at Fuel.
It serves Iron Maiden inspired Trooper beer and Motorhead Ale as well as cocktails and bar food. It hosts gigs featuring rock and metal acts from across the globe alongside alternative nights on Fridays, with a 4am weekend licence. It's fully accessible and a disability friendly venue. A must for rock fans and anyone seeking an alternative night in the city! 


Tiny Rebel
Tiny Rebel is the tap house of the award winning Welsh micro brewery, created by "two guys in a garage" that has gone on to attract thousands of fans worldwide. Described as 'off beat and brick walled,' the bar is known for its selection of craft beers, Welsh ales and creative cocktails. Originally known as Urban Tap House, the venue was the city's first dedicated craft beer bar. The pub situated on the corner of Womanby Street, features regular live music, a weekly open mic night, pub quizzes and live sport. Their food menu includes burgers, ribs and wings with plenty of vegan options. A perfect spot to begin a night out on Womanby Street. 

Buffalo
Buffalo is a quirky Cardiff bar and music venue that has recently reopened after being closed for around three years. The new venture will pay homage to the iconic old Buffalo but has been reinvented by Alexander Taylor, the man behind Pennyroyal on Cardiff's St Mary Street. The venue's ground floor has been transformed into swanky Japanese restaurant Koi serving up "delicious, modern, naughty Japanese-inspired small plates and bento boxes" and ice cold beers.
But you can still get your Buffalo fix in the space upstairs that promises to continue the legacy of some phenomenal musical events. Their regular nights include Dirty Pop (electronic pop and disco dancing) hip hop battles and jam sessions as well as a plethora of dnb, jungle, house and garage artists. They also host stand up comedy acts every month at Buffalo Bellylaughs. Find more info of upcoming events on their instagram. 
www.instagram.com/buffalocardiff 

Live Lounge
A venue that needs no introduction for any past or present Cardiff student, Live Lounge has a self proclaimed notorious reputation for being the liveliest venue in town and is one of the most popular Cardiff bars. Whilst many of us have fond Live Lounge memories of singing along to Mr Brightside into the early hours, the venue's dedication to showcasing live music talent is simply impressive.
A key player in Cardiff's live music scene, you can catch live cover music here from midday to midnight every night of the week, followed by a live DJ til 4am. You can expect the best of rock, indie and singalong anthems. They also serve the widest range of alcoholic drinks available anywhere in Cardiff, and operate as a daytime cafe bar serving up delcious pub grub style meals. A definite must for any live music fan! 

Brewhouse
Located on St Mary Street, in the heart of the city centre, Brewhouse is part of the Croeso pubs chain and offers a blend of pub grub, live music and sports in a friendly venue with plenty of drinks offers and cocktail specials available. It's listed as Cardiff's no1 live music venue as it hosts musicians and bands every single night of the week. They also host a very popular monthly "bandeoke" where punters are invited up on stage to perform with the house band, and prizes are on offer for the best performance. The venue has a great outdoor space and one of the best beer gardens in the city centre. This live music pub has a bit of something for everyone! 

Porters
Porters is an eclectic multi arts performance venue, hosting regular comedy, cabaret, pub quizzes and live music events. It is also the home of Wales' only professional pub theatre, The Other Room. They run a hugely popular weekly open mic night which is well known for attracting the best of local talent. Celebrated as a "sanctuary" for local music artists and fans alike, Porters is loved for its cosy live music pub vibe and an absolute must visit in Cardiff. You can catch their Tuesday showcase, "Bandaoke" on Friday nights or their Saturday Knees Up for "funk to soul to rock n roll and more." Their tagline "Good people. Good times" is entirely befitting. www.porterscardiff.com 

Tramshed
Tramshed, in the suburb of Grangetown was once the old tram depot for the West of Cardiff before it was transformed into a diverse music and arts venue. The historical building dates from 1902 and is now grade II listed, as one of just a few surviving buildings from the major tramway system of the time. It has been reincarnated as a mezzanine warehouse venue with a capacity of up to 1000. The events space hosts well known acts and cover bands as well as food festivals and features a boutique cinema and terrace bar.
You can enjoy an eclectic mix of live music events every week as well as club nights that places Tramshed as one of the leading venues in Cardiff's live music scene.  They also have one of the coolest beer gardens in Cardiff where you can enjoy one of their Welsh ales or mouth watering wines on a sunny day.
 Paradise Gardens
Paradise Gardens on City Road is a new and exciting project headed by local DJs and musicians David Bull and Esther Taylor. Located in the former home of well loved veggie cafe and bar Milgi, and then plant shop and cafe, Eartha, the venue is well established as "nurturing creative communities" – something the founder David says they're keen to continue. Milgi fans will be pleased to know that the beloved back garden yurt is still there, but the old kitchen is now a DJ booth and the space has been reincarnated as a relaxed listening bar.
The venue will host a mix of live music acts and DJs and aims to fill a hole in the current Cardiff music scene by promoting "artist diversity and ..a space to share the lesser represented music sounds in the city." Having been very popular with the Bohemian arts crowd over the years, this newest reincarnation of the venue is set to go down well. Serving up natural wines and craft beers, Paradise Gardens is open weekly from Thursday to Sunday. 


The Globe
In the heart of Roath, The Globe on Albany Road was once home to a fully operational cinema and is now an intimate hub of live music in the city with a capacity of 350 people. The balcony offers a great view of the stage or you can get right in the thick of it in the main auditorium. Some of the world's finest cover bands as well as original artists that span genres of rap, rock, pop punk and indie, to name a few regularly take centre stage at The Globe.. Known for its brilliant atmosphere and alternative nights, The Globe is a timeless venue that has been popular with music fans for years and well worth a visit. 

The Principality Stadium
The Principality Stadium is one of the UK's leading multi purpose events venues, host to the most truly memorable of live performances. Impressively, it's the largest stadium in Wales, the fourth largest in the UK and the second stadium ever in Europe to have a fully retractable roof. The venue opened in 1999 and has welcomed, on average, 1.3 million visitors per year since then! The iconic home of Welsh rugby also hosts a variety of sporting events including football and speedway, and has an astounding back catalogue of rock and pop gigs, with the likes of Stereophonics, The Rolling Stones and U2 performing here in the past. You can expect only the biggest names in music to gig here with an absolutely massive 70,000 capacity.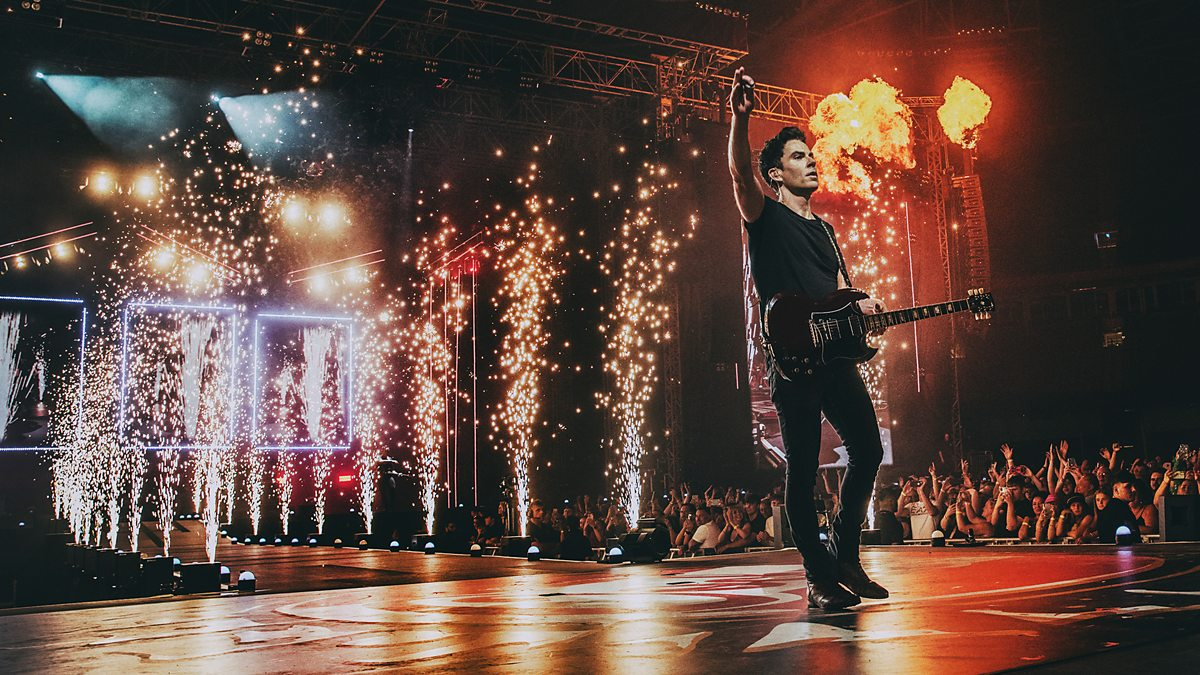 Portland House
Portland House is a former bank in the Butetown area of Cardiff Bay. It was built in 1926 and was labelled as "one of the finest buildings of its kind in South Wales." Now grade II listed , Portland House is a multi functional venue that is steeped in history, and puts on events from live music to sports to festivals. The basement of the venue is home to the Vaults, an underground dance venue that features low ceilings and the cages from the original bank vault. The atmosphere this creates is impressive and entirely befitting of the electronic music that it showcases. The Vaults is popular with House, Techno and Drum and Bass fans, hosting some of the best artists in the scene. 

Proud Mary
Recently opened, Proud Mary is Cardiff's newest offering on St Mary's Street in the centre of town. A unique combination of a pub and nightclub, Proud Mary offers live music and sporting action alongside pub grub, cocktails and beers. The venture is said to combine "the noise and fun of a German bier hall with the relaxed atmosphere of a traditional British pub." The decor is funky, with quirky murals and portraits of Welsh superstars as you have never seen them before, adorning the walls.
Local bands perform every Friday and Saturday night, when they stay open until 3am, so dancing shoes are a must. The venue is well set up for a whole range of events, with a dancefloor complete with glitterball, screens, bar games and even table service buttons. Described as a party pub, Proud Mary is definitely one to visit if you're looking for a fun night out that has it all. 

Misfits Social Club
Misfits Social Club is Cardiff's newest events space, in the venue once known as Koko Gorillaz in the heart of studentville. The live music hub says that the independent brand has eclecticism at its core and live music is at the heart of what they want to do moving forward. It's an exciting and welcome addition to the Cardiff scene, promising to bring something a little bit different through their live music nights and pop up street food vendors. With guest DJs every night of the week, free entry and a 3am finish, it's sure to be hugely popular with the student population who want a decent night out on their doorstep, away from the city centre. 
www.facebook.com/misfitssocialclub


Inkspot Venue
The Inkspot Venue is a hidden gem of Cardiff located in an old church on the corner of Clifton Street, off Newport Road. You've most likely driven past the building many times, perhaps without knowing what goes on inside. Once home to the landmark arts and crafts store, The Inkspot, the venue is a creative space hosting music community events as well as music workshops, DJs, live music, exhibitions, flea markets and spoken word performances. Described as a focal point for local artists, the setting serves as a well loved community hub and often hosts fundraisers that support local acts. Take a look at their Facebook page for more information on upcoming events. 

Frontal Lobe Warehouse
Frontal Lobe Warehouse is a multi-purpose 7000 sq ft. live music and events space on an industrial estate on Pengam Road. Described as a completely unique venue in the region, the inclusive setting offers a range of events that includes circus cabaret performances, full band line ups and late night dance events. It boasts a high quality production level, full bar facilities and a 4am weekend licence.
The warehouse has proved immensely popular with fans of the underground scene. The uniqueness of the setting and the calibre of the acts it brings in, sets Frontal Lobe apart as one of Cardiff's most exciting electronic music venues.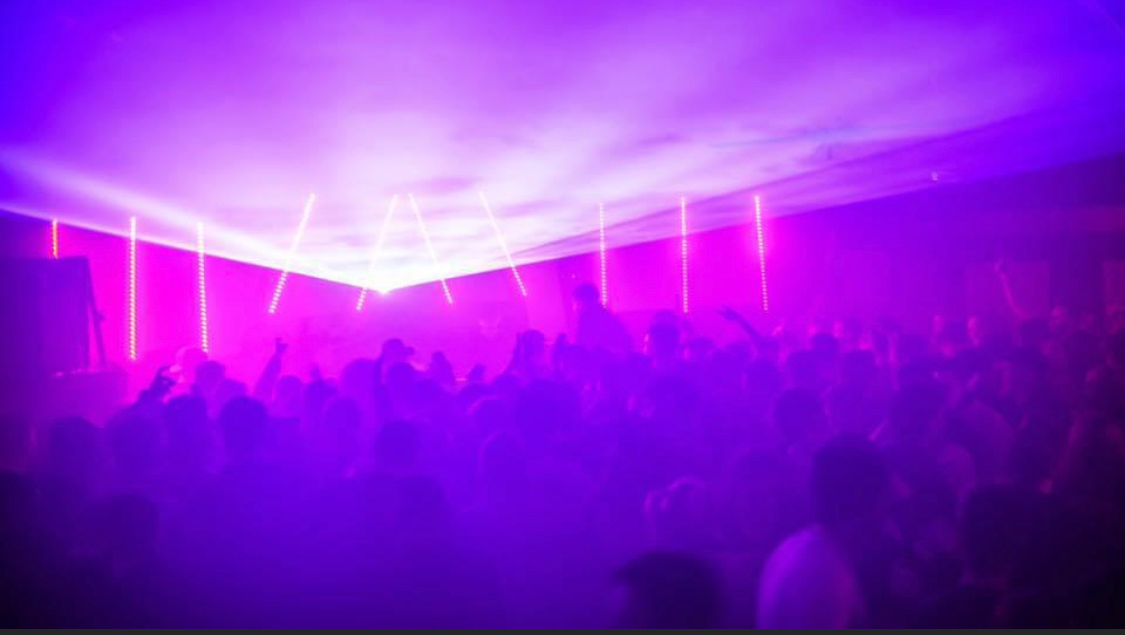 The Gate Arts Centre
The Gate Arts Centre is a community hub and performance art theatre tucked away on Keppoch Street, in the heart of Roath. Housed in what was formerly the Plasnewydd Presbyterian Church, the historical building still has many of its original features, creating an uniquely atmospheric venue for musical performances. There is also a popular cafe housed here and many workshops and exhibitions to enjoy.
The Gate aims to offer the local community a chance to enjoy the arts, live music and discover their own creativity! They host a fantastic array of live music events, covering jazz, classical and folk. with touring artists from across the globe regularly gigging here. 

Cardiff International Arena
Cardiff International Arena, previously known as The Motorpoint, is an indoor events arena, bringing well known pop royalty such as Kylie Minogue and local favourites, the Manic Street Preachers to the stage, alongside theatre productions, ice shows and stand up comedy. It has a 7500 capacity and is the second largest music venue in Cardiff. They have an impressive range of bars and restaurants for use before or after you see a show. There is their own in-house restaurant L2, stylish bar Exit Seven, relaxed and ambient venue, the Danish Quarter and the quieter bar, The White Room. This is all alongside four main arena bars and a foyer food point. The venue is well set out to cater for a large number of gig goers and it promises a night out that you won't forget. 
www.cardiffinternationalarena.co.uk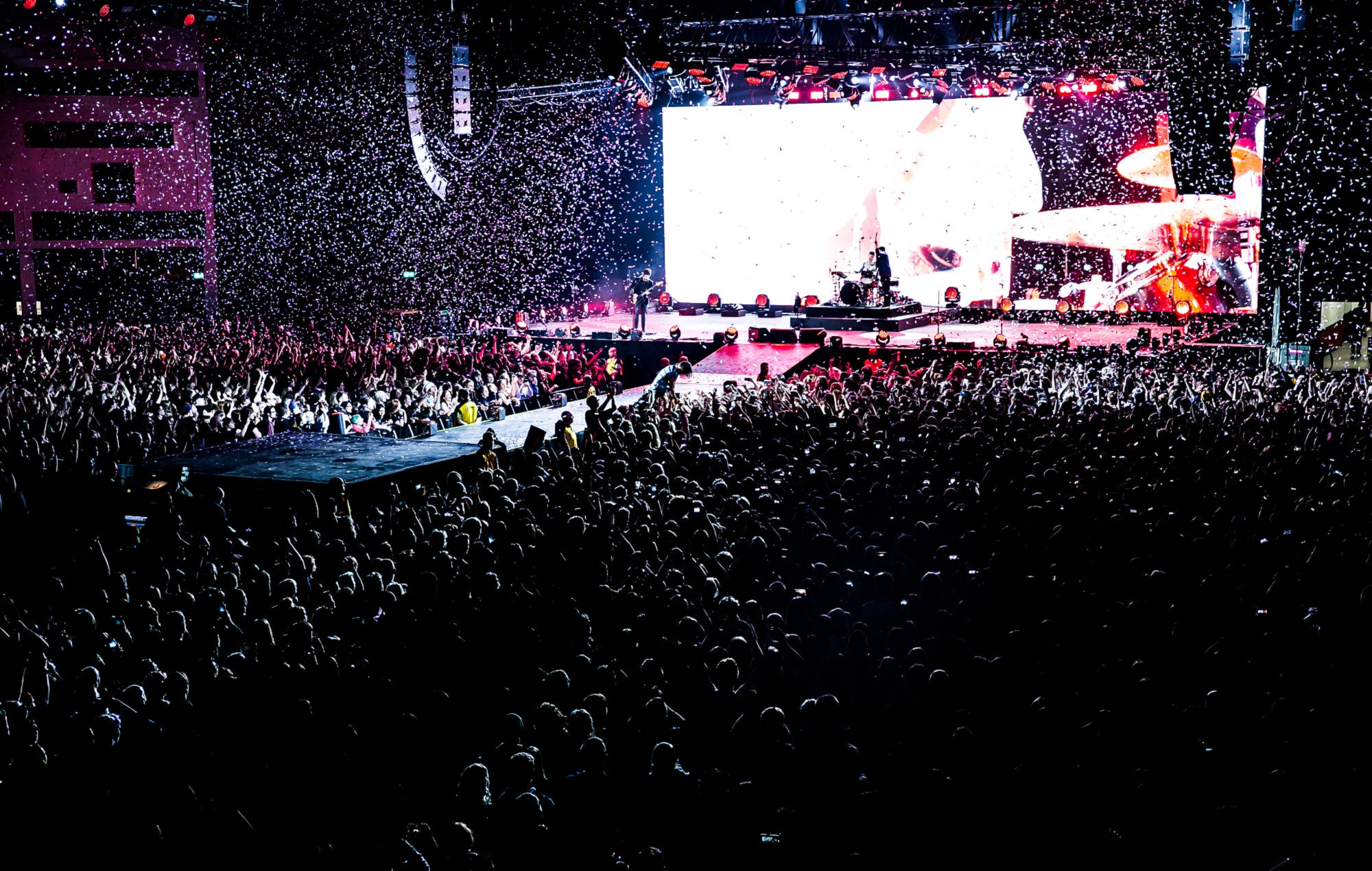 Cardiff's live music scene
Cardiff is known for many things. Match days, chippy lane, the "strawberries two for a pound" guy on queen street, and the incredibly diverse music scene taking place in bars and clubs all over the city. We're sure you'll discover something for you in our list of 20 must visit bars and live music venues in Cardiff, which is by no means an exhaustive list. There is an abundance of fantastic venues that cover pretty much every genre out there and places Cardiff in the ranking as one of the UK's most up and coming cities.